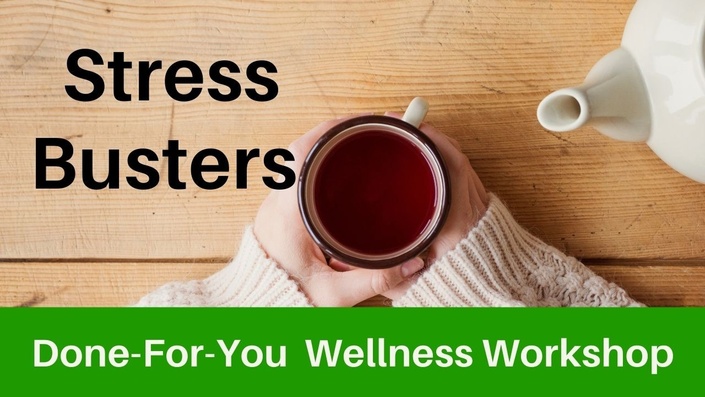 "Stress Busters" Done-For-You Wellness Workshop for Health Coaches
Hand-Out, Speaker Notes, PowerPoint Presentation and more (Editable and yours to download!) Grow your business with Wellness Workshops!
Watch Promo
Sign Up
COMPLETE DONE-FOR-YOU "STRESS BUSTERS" WELLNESS WORKSHOP BUNDLE INCLUDES:
Video with Instruction on How to Use and Edit Materials.
Worksheet/ Hand-Out With Lines (Four-Pages)
Hand-Out Without Lines (Condensed Two-Pages)
Detailed Speaker Notes/ Script (17 Pages)
PowerPoint Presentation (51 Slides)
Flyers To Promote Your Workshop
Social Media Images (15) To Use For Promotion Of Workshop
Facebook Event Covers (8)
Additional Photo's To Use (25+)
Video with Instruction on How To Personalize Social Media And Event Covers On Canva.
Links to Projects on Canva for Quick Editing.
Summary description & Alternative Titles for Workshop
Access to a Facebook Group for Support from Lori Kearney and Other Like-Minded Health Coaches.
Questions? Contact Lori Kearney directly at [email protected].
Scroll Down For Instructor Bio, Curriculum, FAQ and Payment Options.
Your Instructor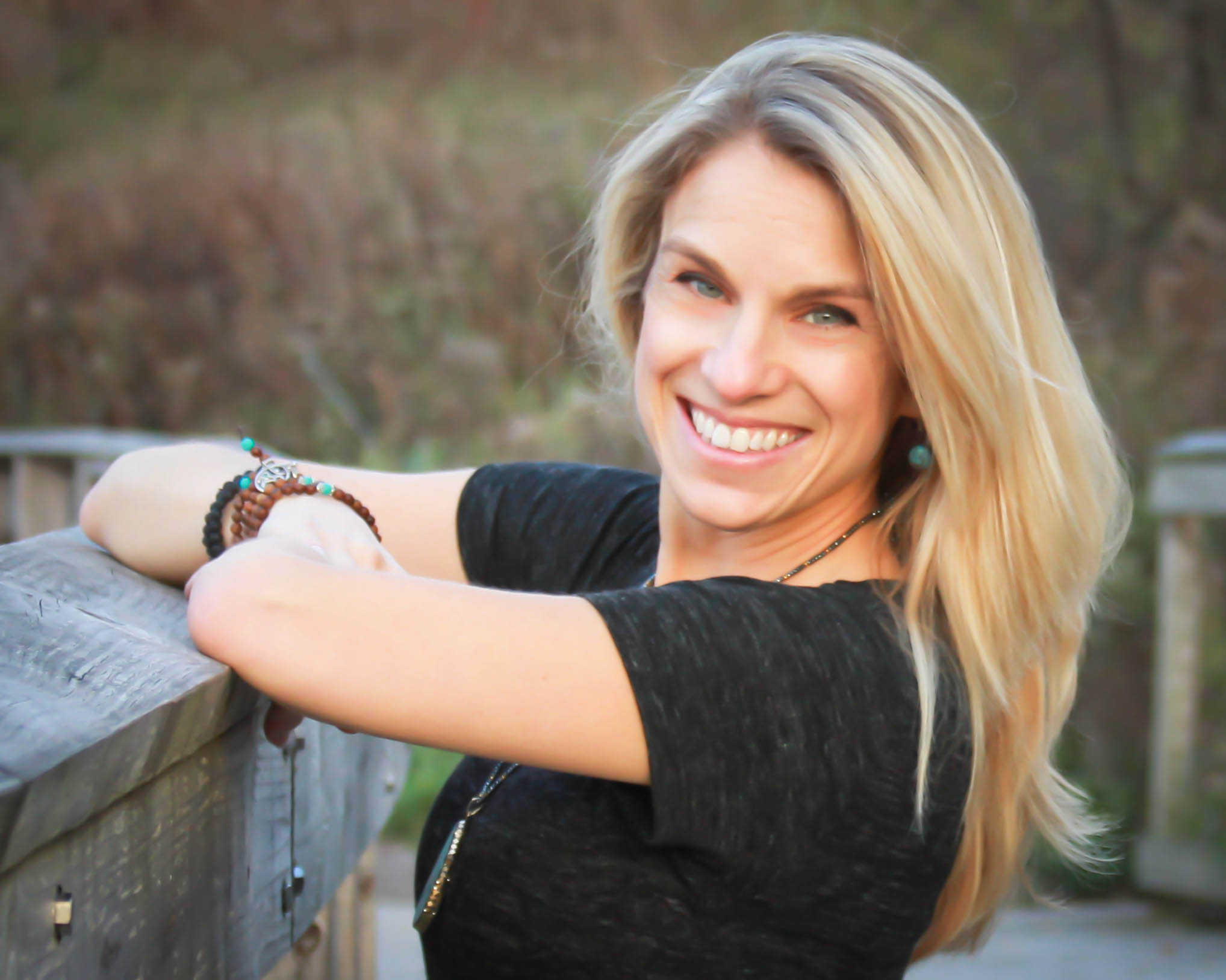 Lori is a Certified Integrative Nutrition Health Coach, Wellness Educator, Business Coach and Owner of Mindful Health and WorkshopsDone.com.
Health coaches from all over the world have contacted Lori to discover her secrets to building a successful full-time health coaching business. She always shares that the backbone of her business growth is having successful Wellness Workshops. She founded WorkshopsDone.com, a done-for-you immersion program designed to walk health coaches through all the details they need to book workshops, fill workshops, sell during workshops, and follow up after workshops. She offers her health coach colleagues the opportunity to be guided with her detailed instruction and to put their name and logo on her handouts, PowerPoint presentations, worksheets, and more.
Lori is a graduate of the Institute for Integrative Nutrition. In addition, she has a BS degree in Psychology and Business.
Lori believes in working smarter, not harder. Why re-create the wheel when someone else has already invented it…and perfected it? For more information on Lori, please visit workshopsdone.com/meet-your-coach.

Frequently Asked Questions
How long do I have access to these materials?
Your access starts now and you have unlimited access for at least 12-months from the date you signed up! It is a completely self-paced online course, download, and edit materials anytime in the next 12-months. We recommend to download all material immediately so they are ready to go for a workshop.
What if I am unhappy with the materials?
Lori would never want you to be unhappy! If you decide this workshop isn't the right fit for you, please call Lori Kearney directly at 612-720-1335 within seven days of purchase and let her know what didn't work for you, and she'll refund your purchase.
Can I customize the Wellness Workshop materials?
Absolutely! All of the materials are in Microsoft Word, Microsoft PowerPoint or Canva and downloadable to edit. You can customize and re-brand each handout, PowerPoint, etc. and make it your own. You could add your health coaching company logo, color schemes or even combine materials from different workshops to create a new Wellness Workshop. As a courtesy to Lori, the amount of work she has put in to write and create each workshop, please do not share these materials with other health coaches. Thank you in advance, it is greatly appreciated!